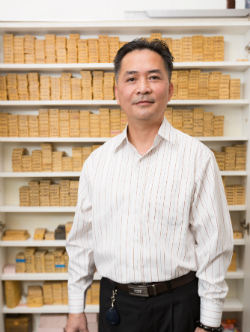 THE FOUNDING STORY
LTH Pty Ltd was founded by Loi T. Nguyen in 1997. He started to work in a Jewellery Casting shop in Perth back in 1987. Then in 1996, after having moved to Melbourne, he humbly began his own Jewellery manufacturing business in his own garage.
In the year 2000, Loi began developing his fascination of Computer Aided Designs (CAD) by learning designing software, practising with his first 3D printer in 2003. Soon he began staff training in 2005. Now, his team of 15 (and increasing!) highly trained designers are qualified graphic designers who have broad backgrounds in mechanics, architecture, interior design, IT, engineering, etc.
After many long and hard-working years, today, the LTH workshop is located in the Manchester Unity Building on Swanton Street, Melbourne where the business houses the latest machinery to provide high quality products to LTH's customers.
At LTH, we work hard to give back whenever we can. That is why we take our staff on annual charity trips to the less fortunate regions of Vietnam (specifically where Loi came from) to donate supplies to those in need.